Simplify

all the formalities of affiliate identity validation!
ISPAP Services
A unique and secure place to get paid !
ISPAP will become a proxy between you and your sponsor. Each month your sponsor will transfer the funds to ISPAP, and it is then up to you to decide when, where and how you want to be paid.
For example if you have 2 different sponsors who both do not support Payoneer, you can configure your account at ISPAP in such a way that your earnings are consolidated and paid via Payoneer.
Affiliate payment without problems.
Affiliate management requires a lot of resources to make sure wire payments are done correctly and in a timely manner, and to solve all potential problems.
Using ISPAP will save you time and money and simplify all the formalities of affiliate identity validation.
We will validate affiliates for you and dispatch their earnings based on the information you provide us.
How much does it cost ?
The service is free of charge for the affiliates.Sponsors are charged around 3%.We also propose packages, contact us to know more.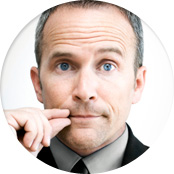 Secure and Anonymous
Unless you allow us to do so we won't disclose your personal details.
Join Now

Click here